Technical

Technical Services is the technical support services such as warranty, maintenance, repair ... for all equipment and systems.

- Warranty

- Maintenance

- Repair

- Consulting and training operational skills

Technical service is important and necessary accompanied by the provision of equipment and systems. Technical Services will take care of security for equipment and systems operate continuously, efficiently, maintain the life of the entire system.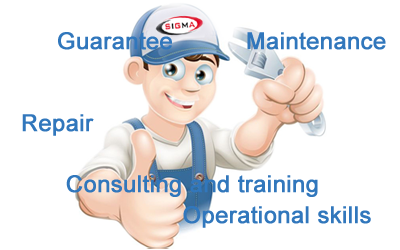 The difference of Sigma compared to companies and other organizations is that we provide a coherent process including warranty, maintenance and repair. When any problems occur, we will promptly receive and take measures for timely handling, quickness.
To contact the repair and maintenance of equipment, please contact:
SIGMA CO., LTD
Address: K47/8 Le Ba Trinh street, Hoa Cuong Bac ward, Hai Chau district, Da Nang city, Viet Nam
Tel: 0084 511 3602165
Fax: 0084 511 3624767
Business code: 0400636872
Email:
businesscenter@sigmagroup.com.vn
Website:
sigmagroup.com.vn