Guarantee

Warranty service is business support services in ensuring the stability and efficiency of the device after the system goes into production. During the warranty period, if the equipment, machinery or lines have any problems happen, we are ready to take responsibility, test, fix, or replace the device components that business does not take up any other costs.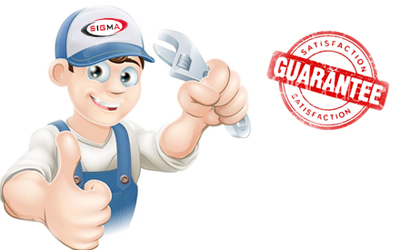 The Sigma company specializes in supplying device types: industrial gas tanks, pumps and gas industry, vaporize rigs, production lines and gas industry ... for many businesses across the country. When purchasing equipment, lines in our company, businesses will be warranted on the device as time has committed.
Our warranty service is always ready to serve with any feedback about a certain incident occurs with customers. But the problem usually happens very low, because before going into production, we install and operate according to a strict procedure, the right way for each device, system. In addition, we are also consulting and training operational skills for business to ensure that all activities are going well fine, the highest efficiency, conformity with the prescribed power and performance available for each machinery and equipment.
Incident occurred is undesirable, and unavoidable, but we provide a site warranty service, enthusiasm and responsibility, please contact us for fastest warranty.
SIGMA CO., LTD
Address: K47/8 Le Ba Trinh street, Hoa Cuong Bac ward, Hai Chau district, Da Nang city, Viet Nam
Tel: 0084 236 3602165
Fax: 0084 236 3624767
Business code: 0400636872
Email:
businesscenter@sigmagroup.com.vn
Website:
sigmagroup.com.vn