Medical Center's Oxygen Station

Oxygen is one of the gases that are important to the health center today. Oxygen helps the medical activities in hospitals ongoing.

The construction of the gas supply system and oxygen stations are essential for all health centers today. However the facilities, hospitals are having difficulty in finding supply unit. By not only the quality and reputation of the product which then processes the warranty service, maintenance and repair when problems occur.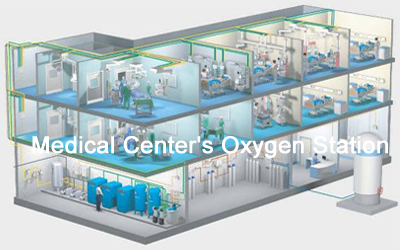 Our Sigma company supplies all kinds of external devices industrial gases, we also supply air system, oxygen stations for all establishments, health centers across the country today. The system provides pure oxygen, stored in the device contains a safe and guaranteed. The system offers a modern atmosphere, durable over time, meet all current demand.
In addition to providing oxygen and oxygen systems, we also offer a variety of air and other gas systems. Please contact us to provide fast, quality.
SIGMA CO., LTD
Address: K47/8 Le Ba Trinh street, Hoa Cuong Bac ward, Hai Chau district, Da Nang city, Viet Nam
Tel: 0084 236 3602165
Fax: 0084 236 3624767
Business code: 0400636872
Email:
businesscenter@sigmagroup.com.vn
Website:
sigmagroup.com.vn