Industrial gas tank

We are suppliers of industrial gases storage tanks. We suppliers this storage tank using premium grade material and progressive technology in tandem with set industry standards. Also, our storage tank is known among customers for its safe & reliable storage.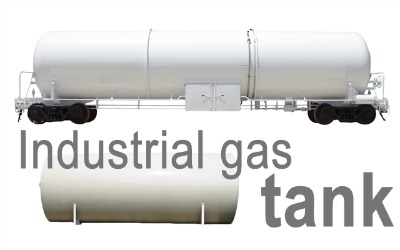 We are engaged in the provision of a wide range of Industrial Tanks, Air Receiver Tank, MS Chemical Tank, Pump Tank, Reaction Tank, Chemical Liquid Tank, Gas Tank, Low Pressure Storage Tank, Ammonia Tank, Cooling Tank, Vacuum Tanks.
Advantages
- Entirely secure for industrial gases storage in bulk.
- High efficiency.
- Reliable.
- Sturdy.
- Non-corrosive.
- Highly durable.
The offered range is used in different sectors, these are offered to clients as per their application specific design and also in customized specifications.
We Supply Our Products with a Leading Manufacturer. We supply our products with a Excellent quality and quantity. Fully Passed Certification ISO9001:2008 Excellent quality and quantity
SIGMA CO., LTD
Address: K47/8 Le Ba Trinh street, Hoa Cuong Bac ward, Hai Chau district, Da Nang city, Viet Nam
Tel: 0084 236 3602165
Fax: 0084 236 3624767
Business code: 0400636872
Email:
businesscenter@sigmagroup.com.vn
Website:
sigmagroup.com.vn