Industrial Pumps

Gas pump is a pump that is used to move gas to the place of consumption. It usually use in manufacturing operations. They are common in many industrial plants. Depending on the pressure to achieve that machine is also known as a fan, blower or compressor air.

Gas pumps is quite diverse with many different manufacturers. Depending on the demands that industrial gas pumps are designed with style and specifications compatible applications.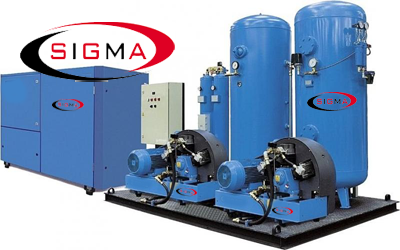 Not intended use will require to buy new equipment and systems. Therefore it may be not need to buy new equipment if it is a short-term needs and no really big. That will save a lot of budgets.
In addition providing the equipment, the company also provides service leasing of industrial gas pumping equipment with a very affordable price. Besides, we also lease variety of equipment such as industrial gas tanks, vaporizers rigs, equipment and medical gas system ...
If you need to rent industrial gas pump or the equipment listed above, please contact:
SIGMA CO., LTD
Address: K47/8 Le Ba Trinh street, Hoa Cuong Bac ward, Hai Chau district, Da Nang city, Viet Nam
Tel: 0084 236 3602165
Fax: 0084 236 3624767
Business code: 0400636872
Email:
businesscenter@sigmagroup.com.vn
Website:
sigmagroup.com.vn