Management consultants

In today's business environment, problems always arise and change quickly. The business environment of a region is affected by globalization, the Internet, information and communications technologies, market liberalization, major changes in geopolitics, the advent of regional economic groupings, the changes in demographics, the progress of educations, shifts in consumer taste and behavior, the changing role of governments and the public sector,and numerous other developments... so organizations now facing many challenges, had to adapt to survive and grow effectively.
Management consulting

Management consulting has long been recognized as a useful professional service that helps managers to analyse and solve practical problems faced by their organizations, improve organizational performance, learn from the experience of other managers and organizations,and seize new buiness opportunities.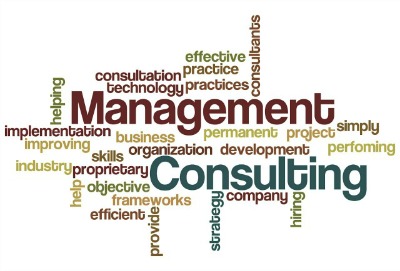 Management consultants are primarily concerned with the strategy, structure, management and operations of an organisation. They will identify options for the organisation and suggest recommendations for change, as well as advising on additional resources to implement solutions.
Consultants operate across a wide variety of services such as: Business strategy, marketing,financial and management controls, human resources, information technology, e-business. Supply-chain management, legal advice, engineering consulting and other professional services…
Understanding the needs of the enterprise, with the experience and capabilities, as well as the ability to analyze and apply technology, advanced management model today. Sigma effortalways helps enterprises to overcome difficulties and keep abreast of economic trends and social.
We will predict the changes could affect the business situation of enterprises in the future,and proposed, offering advice to businesses achieve and sustain long-term business performance in a competitive environment increasingly difficult and complex. Sigma desire to accompany business development during the journey successfully.
SIGMA CO., LTD
Address: K47/8 Le Ba Trinh street, Hoa Cuong Bac ward, Hai Chau district, Da Nang city, Viet Nam
Tel: 0084 236 3602165
Fax: 0084 236 3624767
Business code: 0400636872
Email:
businesscenter@sigmagroup.com.vn
Website:
sigmagroup.com.vn