Dolomite

Dolomite is a common rock-forming mineral, Dolomite is rarely found in modern sedimentary environments but dolostones are very common in the rock record.

Most probably the mineral dolomite was first described by Carl Linnaeus in 1768, Dolomite's color is white, gray or pink. Its crystal symmetry is Trigonal rhombohedral.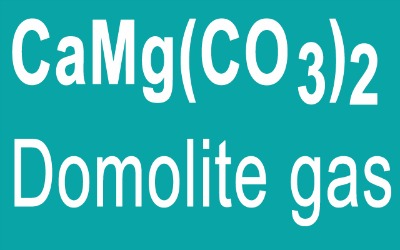 Productions:
Dolomite is produced by the process of conversion of limestone. This process is called Dolomitization
2 CaCO 3 (đá vôi) + Mg 2+ ↔ CaMg (CO 3) 2 (dolomite) + Ca 2+
https://www.youtube.com/watch?v=Rqk5KjtVQGg
(Production process of dolomite powder )
Applications
- Dolomite is used in the ceramic industry and in studio pottery as a glaze ingredient, contributing magnesium and calcium as glass melt fluxes.
- Dolomite is used as an ornamental stone, a concrete aggregate as well as in the Pidgeon process for the production of magnesium.
- Large quantities of processed dolomite are used in the production of float glass.
- Dolomite is crushed and sized for use as a road base material, an aggregate in concrete and asphalt.
- Dolomite is sometimes used in its place as a flux for the smelting of iron and steel.
- Dolomite is also used as the substrate in marine (saltwater) aquariums to help buffer changes in pH of the water.
SIGMA CO., LTD
Address: K47/8 Le Ba Trinh street, Hoa Cuong Bac ward, Hai Chau district, Da Nang city, Viet Nam
Tel: 0084 236 3602165
Fax: 0084 236 3624767
Business code: 0400636872
Email:
businesscenter@sigmagroup.com.vn
Website:
sigmagroup.com.vn