Chemical

Chemicals are an essential component of our daily life, the chemical industry is one of the world largest manufacturing industries.

At sigma Company, we understand our customers' need for the best product from their chemical providers, when you need— we deliver.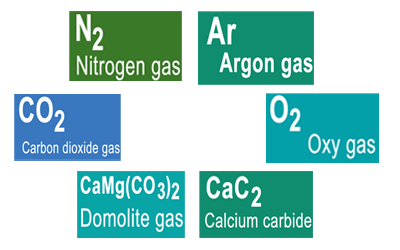 We supply these Industrial gases
- Oxygen

- Nitrogen

- Argon

- Carbon dioxide
Other chemicals
- Calcium carbide

- Dolomite
With quality products, access to low-cost natural gas, a highly educated workforce and a robust regulatory system make Sigma get to be a competitive home for chemicals firms from across the globe.
Sigma Company is consistently rated one of the top distributors in the country. We provide chemicals for the manufacture of products that range. Our years of experience and performance have gained our customers' trust.
SIGMA CO., LTD
Address: K47/8 Le Ba Trinh street, Hoa Cuong Bac ward, Hai Chau district, Da Nang city, Viet Nam
Tel: 0084 511 3602165
Fax: 0084 511 3624767
Business code: 0400636872
Email:
businesscenter@sigmagroup.com.vn
Website:
sigmagroup.com.vn